1% for Open Space voted last week to fund $15,000 to Mountain Manners (a program of the Crested Butte Wildflower Festival) and $15,000 to the Crested Butte Conservation Corps (a program of the Crested Butte Mountain Bike Association) with aspirations of helping to establish commendable local land stewardship efforts by the two organizations, and thereby creating a more sustainable model of tourism.
The primary focus of the Mountain Manners grant is the support of the Peak Protector program. Over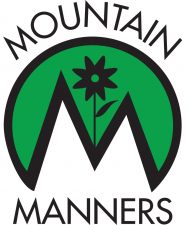 30 trained Peak Protectors hit the trail this weekend through Labor Day weekend, educating recreationalists at trailheads, in campgrounds (including dispersed camping zones), and on the trail about low impact travel techniques in our wild places. Additionally, eight Mountain Manners Stewardship courses are being conducted throughout the summer for in depth instruction on the same. The goal of Mountain Manners and Peak Protectors is to educate recreationalists in order to change adverse behavior and practices.
The Crested Butte Conservation Corp is establishing work crews on the ground six days a week, maintaining and repairing damaged trails to prevent resource damage as well as improve the trail experience. While a program of the Crested Butte Mountain Bike Association, the crews will be repairing non-mountain biking trails as well, in addition to assisting with issues in dispersed camping, traffic and parking on thoroughfares leading to backcountry access, and serving as a response team for urgent and present arising situations (such as motorists driving around snow banks and mud bogs).
Both efforts have arisen out of increased visitation to the area causing harmful effects to the land,
ecosystems, watershed and trails. Working with governmental agencies such as the United States Forest Service, as well as the private land owners from the Crested Butte Land Trust to ranching operations, the two programs are also working in concert with each other, providing complimentary services towards a very crucial need. Each will be measuring their impacts by recording numbers of interactions with individual recreationists, with Mountain Manners paying special attention to if the education is producing a positive impact on the landscape, and the Conservation Corps additionally weighing pounds of trash collected.
"We cannot continue to market for more people without putting at least equal resources into sustainable tourism efforts such as these," stated 1%'s executive director Molly Murfee, "No one else is going to take care of our home – it's up to us. With our grants, 1% wants to make a strong statement and a real difference in getting these programs off the ground. We commend our long-term partner, the Crested Butte Land Trust, for always having stewardship a part of their operations on the lands they own and manage. We see these new efforts as rising to respond to the sheer numbers and their detrimental impacts we're now feeling across the board on all of our accessible lands. It is no longer enough to just preserve land, we must make very concentrated efforts to steward it as well. This should be a regular part of doing business for all vested parties throughout Gunnison County from this point forward."
1% for Open Space raises funds through voluntary donations from customers of over 100 participating businesses to help preserve Gunnison County's open space, recreational opportunities, gorgeous viewsheds, ranching heritage, important ecosystems and valuable watersheds. Since 1997, 1% has collected over $2.7 million to help protect over 12,100 acres in Gunnison County. 1% operates in two project areas – a North Account from Almont North to the High Elk Corridor, and a South Account from Almont through to Gunnison – directly funded by the donations collected by participating businesses in that specific area.