How Organizations Receive Funds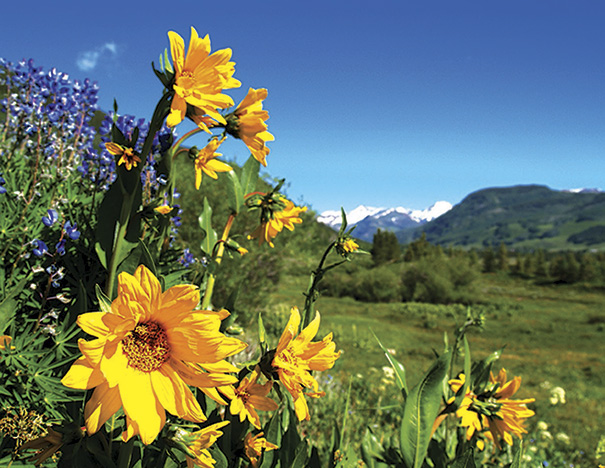 Any entity working to permanently preserve open space in Gunnison County may request funds from 1% for Open Space.
A formal proposal requesting funds must be submitted.  This proposal includes:
A description of the project

The budget for acquiring the property (and the portion 1% money will occupy)

Environmental, cultural and recreational values

How the project will benefit the public and how it fits into the philosophy of the 1% for Open Space program
A general time frame for funding the project
Financial statements of the requesting organization
A copy of the conservation easement where applicable
Detailed descriptions, with maps, of the property including location, acreage, topography, flora and fauna, and ecosystems found there
Plans for the use of the property (trailhead protection, research lands, right to sell homesite on the property).
We are organized by a North Account and a South Account. Funds from businesses operating north of Almont go into the North Account. This money is only available for projects geographically located in this same area. Funds from businesses operating Almont and south go into the South Account. Likewise this money is only available for projects in the southern end of the valley. This means that where you do business is where your money goes.
Money is granted for the actual purchase of land or easements and the costs incurred with those transactions. We do not grant money for operating expenses, nor does anyone receive a "blank allowance check" from us. Funds must be requested, and approved by the Board, and this may only occur when a physical project is at hand.
1% for Open Space funded projects have been initiated by:
The Trust for Public Land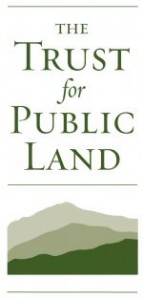 The Trust for Public Land was founded in 1972 with goals of protecting land in and around cities and pioneering new land conservation techniques. Over the years, our work expanded to include projects from inner city to wilderness, and our broad experience has made us a national leader and innovator in city park creation, state and local conservation funding, and the use of GIS for conservation planning.
Founded for Innovation
Not long after the first Earth Day, a group of lawyers, real estate professionals, and finance experts founded TPL to bring a modern business approach to conservation. Sophisticated finance and legal techniques have since helped us complete more than 4,250 park and conservation projects nationwide. In the early years, TPL shared this knowledge with other conservationists and fostered the growth of local land trusts to protect open space for communities across the West.
Funds and Visions for Conservation
In the 1990s, responding to an emerging need, TPL established its Conservation Finance service to help communities organize and pass conservation ballot measures. TPL has also pioneered watershed conservation to protect drinking water and the use of conservation easements to protect working farms and ranches. Most recently, TPL launched an award-winning, GIS-based Conservation Vision service to help communities identify which lands to protect and where parks are needed most.
---
Crested Butte Land Trust

The mission of the Crested Butte Land Trust is to forever protect and steward open lands for vistas, recreation, wildlife, and ranching, thus contributing to the preservation of Gunnison County's unique heritage and quality of life.
We choose our conservation projects so that we can:
Preserve scenic areas and view corridors, wildlife habitats and fragile ecosystems;
Protect agricultural and ranching uses; and
Enhance access to public lands.
We are also working diligently to:
Preserve and restore natural areas;
Preserve water resources in their natural state;
Protect flood plains;
Utilize non-urban land for spatial definition of urban areas; and
Preserve land for its aesthetic or recreational value.
The Crested Butte Land Trust is a non-profit 501(c)3 organization.  Formed in 1991, the Crested Butte Land Trust has preserved over 5,000 acres of land.  Almost half of this acreage has been preserved by conservation easements, voluntary agreements between a landowner and the Crested Butte Land Trust.
The Crested Butte Land Trust appreciates the support of the local community, second homeowners and visiting guests.  Currently we have over 1,700 members, and our sustaining membership program is growing.  Establishing trusting and meaningful relationships with community members has enabled us to become an extremely effective conservation organization.
---
Gunnison Ranchland Conservation Legay

The Gunnison Ranchland Conservation Legacy (GRCL) was started in 1996 by two individuals with different backgrounds but similar concerns and objectives for protecting agricultural lands in their area: Bill Trampe, an area rancher, and Susan Lohr, the former director of the Rocky Mountain Biological Laboratory.  Together, they began investigating the opportunities and services that a traditional land trust might offer ranch families.  In the end, they realized that the best way to protect agriculture was to keep families on the land by raising the funds necessary to purchase conservation easements.
What we do
The GRCL is a 501(c)3 nonprofit organization.  The GRCL does not hold easements itself.  Rather, it acts as an intermediary organization for conservation-minded landowners. Services offered by the GRCL include:
Helping landowners assess their needs
Finding an appropriate land trust
Obtaining funding to pay for conservation easements
Completing legal and technical aspects of the transactions
---
The Rocky Mountain Biological Laboratory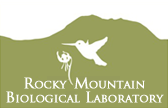 The Rocky Mountain Biological Laboratory's mission is to advance the deep scientific understanding of nature that promotes informed stewardship of the Earth.
Why is the Lab's work important?
There are approximately 300 field stations in North America. RMBL is one of the largest and oldest.
Science conducted at the Lab is remarkable for its combination of diversity and depth. As an independent field station with no institutional affiliation, the Lab hosts one of the largest annual gatherings of top field biologists from around the world.
The long-term history of in-depth research, in combination with a relatively pristine location and a compressed growing season especially sensitive to variation in climate, provides unparalleled opportunities to document and understand ecological perturbations of global importance.
Our focus on creating an intellectual community dedicated to a fundamental understanding of biological processes in the natural environment has led to cleaner air, better predictions of how the world is changing, critical insights into the effects of man-made chemicals on human health, and a deeper understanding of plant pollination critical to the world's food supply.
Particularly influential scientists who have worked at the Lab include Dr. Paul Ehrlich, author of The Population Bomb, Dr. John Cairns, founder of Restoration Ecology, Dr. Michael Soule, founder of Conservation Biology, and Dr. Theo Colborn, author of Our Stolen Future.
History
A boomtown in the 1880s, Gothic's heyday was short lived. By 1890 prospectors seeking the mother lode had moved on. In the 1920's Dr. John Johnson, a biology professor at Western Colorado College, led his students on field trips near Gothic. Recognizing the rare and rich ecology of the remote high valley, in 1928 he set up a field station amid the ruins of the old mining town. Eighty years later, the Rocky Mountain Biological Laboratory, has become an internationally renowned center for scientific research on high-altitude ecosystems.
---
Town of Crested Butte
Please explore our website to find information about Town Services, maps, parks and recreation information, Town documents and forms, links to community events and more.
Town of Crested Butte
P.O. Box 39
507 Maroon Ave
Crested Butte, CO
81224
Phone: 970-349-5338
Fax: 970-349-6626