Dear Gunnison County Business,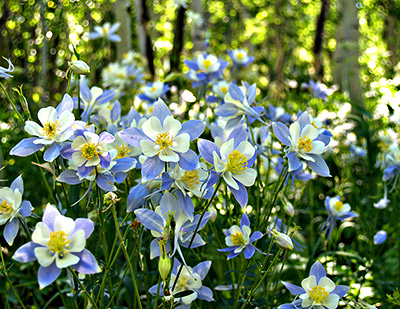 Thank you so much for your interest in the 1% for Open Space program.
Open space in Gunnison County is an economic driver for our communities. Whether it's a visitor choosing the area for their vacation time, a full-time resident choosing to plant deep roots and establish a life here, or a second home owner wishing to invest their resources, it is the wide open spaces that magnetize everyone to choose this place.
The land here provides a myriad of opportunities. For the rancher it is a place to graze their cattle, and to continue an industry that began in 1874, predating both mining and tourism. For the recreationist there are literally hundreds of miles of trails for hiking, biking, skiing and horseback riding. For everyone, there is a sense of peace by simply sitting outdoors and watching the light change over the mountains and meadows. In these moments we are able to forget the annoyances of the day and realize how lucky we are to experience such beauty and have such access to the land's resources.
As a local business, you have the opportunity to help preserve these open spaces by simply becoming a member of the 1% for Open Space program. As such you agree to collect a voluntary 1% donation from your customers. For the customer, the donation is in most cases very small. A $50 purchase would only request a fifty-cent donation. It's couch change, really. We have found that visitors and residents all too readily understand the connection between their experience here and the open spaces that surround them. More often than not, they are excited for the opportunity to give back to a place that has given them so much.
Business participation is free, and we help you get started with free bookkeeping services at your disposal. In gratitude we host a variety of advertising and exposure opportunities for you, so that customers are educated as to your involvement and know how to find you. In the end, you'll find that participating in 1% takes no more time each month than writing a check.
There are many reasons for open space. It provides recreational opportunities and access to our wilderness areas. It preserves important habitat for wildlife, allows our ecosystems to thrive and protects our watershed. Open space allows us to have unencumbered views, and provides a means for our ranching families to continue with their legacy.
Preserving open space in our community is simply good business. When we protect open space we are protecting not only our lifestyles, but the means through which we make a living here. It is an important investment in our economy's future. We are fortunate to live in this wild place, which attracts thousands of visitors each year through the sheer fact of its beauty.
We hope this informational packet answers many of your questions about the program and how you may become involved. For further information, please don't hesitate to contact me. I am more than happy to make an appointment with you, so we may discuss your participation in person.
Sincerely,
Molly Murfee, Executive Director