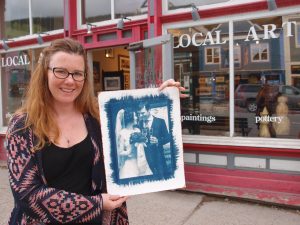 My experience as a wedding photographer spans over a decade. I pride myself in adjusting to each bride, family, day, and situation. My number one goal is always to capture the moment in the most creative and visually pleasing way possible, leaving my customers with works of art that represent key moments in their lives. Capturing real moments between loved ones, without disturbing them, is my method. I aim to tell a complete story, which is why I always take detail as well as long shots of the surrounding area.
Wedding photography is only one aspect of me as a photographer. Photography itself has been a passion and career of mine for even longer, since I was a young girl. I've always maintained an active trigger finger, shooting my way through tons of film before I bought my first digital camera, back in 2002. My love for the darkroom has branched in two directions, one being my absolute love for digital photography and the freedom it lends me to create anything with my images, the other being a passion for antique printing processes. The latter is available commercially, but generally is just what I do for fun. If you'd like to see what else I do for fun, check out my flowers and landscape images, which were all taken as I wondered aimlessly in nature shopping for a shot.
Kimbre's fine art can be seen at the Grubstake Gallery at 229 Elk Avenue or by visiting www.kimbrewoodsphotography.com.
Contact:
970-596-8504