Do you love being in the backcountry but don't know if you're "doing it right?" This summer, the local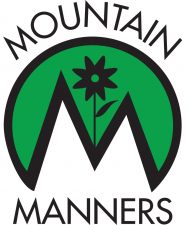 education and stewardship effort, Mountain Manners, is offering a variety of courses based in the Leave No TraceTM tenets to give you the low-down on low-environmental impact travel through wild, fragile places. Hikers, bikers, backpackers and car campers – come get smart about bringing the right gear; trail etiquette; choosing the best lunch and camp sites; making a low impact fire; preserving flora and fauna; "toilet" practices; dealing with trash; preserving water quality and more.
Eight classes – all conducted outdoors – are offered June through August taught by instructors Molly Murfee and Gillian Rossi. To fully address a variety of needs a mixture of time commitments, activities and price points are available. All classes are complemented by reference materials and fun swag to take home. Classes tailored for specific groups (such as hunters, fisherpeople, river runners, motorized users and more) are also available upon request.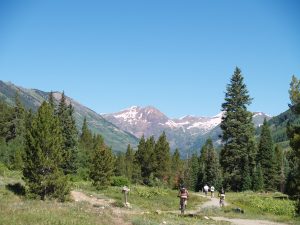 Mountain Manners was created as a response from locals about "loving our public lands to death." Collaboratively conceived and sponsored by the Crested Butte Wildflower Festival, Mountain Manners serve as a relatable, easy to remember, fun and eye-catching educational campaign to teach recreators about outdoor etiquette. Mountain Manners also sponsors Peak Protectors, a training for local citizens to educate recreators about proper outdoor etiquette while on the trails.
Register for any Mountain Manners Stewardship Course through the Crested Butte Wildflower Festival online at www.crestedbuttewildflowerfestival.com. Go to the "Events" tab, then "Mountain Manners Stewardship Classes" on the drop-down menu. You may also register by phone at (970) 349-2571. All courses begin at the 4-way stop / Visitor Center in Crested Butte on the NE Corner of Elk Avenue and Sixth Street (Hwy 135), except for the July 9 offering which meets at the Crested Butte Community School at 818 Red Lady Avenue in Crested Butte. Be prepared to carpool except for the Mountain Manners for Mountain Bikes which will bike from the 4-way.
SUMMER 2017 COURSE OFFERINGS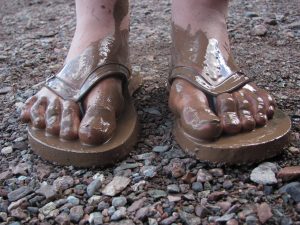 Down & Dirty Locals' Mountain Manners: Offered early in the season for locals to learn how to treat our "crib" right!
Saturday, June 3. 9 a.m. – 12 p.m. $35. Instructor: Molly Murfee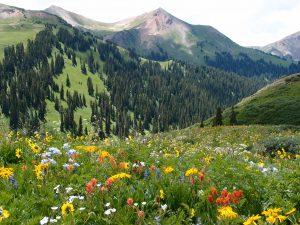 Mountain Manners Wildflower & Natural History Hike: These three-quarters day hikes allow plenty of time to learn local wildflowers and natural history, and see the gorgeous terrain of the area through a guided hike, while additionally acquiring Mountain Manners and Leave No TraceTM skills.
Saturday, June 17. 9 a.m. – 3 p.m. $75. Instructor: Gillian Rossi; Sunday, July 9. 9 a.m. – 3 p.m. $75. Instructor: Molly Murfee; Friday, August 11. 9 a.m. – 3 p.m. $75. Instructor: Molly Murfee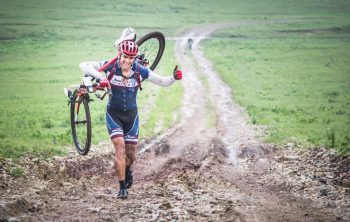 Mountain Manners for Mountain Bikes: Held during Crested Butte Bike Week, this class is for mountain bikers in a succinct format so you can squeeze in another ride later in the day! Bring own bike, ready to ride.
Sunday, June 25. 9 a.m. – 1 p.m. $40. Instructor: Molly Murfee
Mountain Manners Half Day Hike: The shorter half day hike allows you to focus exclusively on the Mountain Manners skills you came to learn, allows for an affordable entry point, and still leaves you with the rest of the day to fill as you please!
           Wednesday, July 19. 9 a.m. – 1 p.m. $40. Instructor: Gillian Rossi
           Wednesday, July 26. 9 a.m. – 1 p.m. $40. Instructor: Gillian Rossi
 Mountain Manners Car Camping & Campfire: Learn methodologies to selecting durable car camping and campfire sites; building low impact fires; cooking; dealing with dishwater and trash; "toilet practices" and other strategies to making your car camping experience the best all around. Bring adult campfire beverages and snacks if you desire for chatting around the fire afterwards. Please note this is not an overnight event.
Wednesday, August 2. 4 p.m. – 8 p.m. $50. Instructor: Gillian Rossi
 Mountain Manners is sponsored by the Crested Butte Wildflower Festival