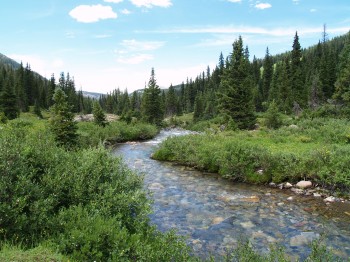 1% for Open Space has recently helped the Rocky Mountain Biological Laboratory purchase more Schofield Park properties for permanent preservation.  The purchase totals twelve lots, or 1.89 acres and is directly adjacent to land already purchased by RMBL with 1% assistance. RMBL will match the 1% donation with its own funds for the remainder of the total land value.  RMBL will hold the property and manage it in a manner consistent with the already extensive land holdings of the CBLT and TNC in the area.  1% for Open Space has now helped preserve over 78 acres in Schofield Park since 1999 through the Trust for Public Land, Rocky Mountain Biological Laboratory and Crested Butte Land Trust.
This project adds to the over 200 acres protected in the Park since 1997. Part of the 1,800 acre High Elk Corridor preservation project that connects the Maroon Bells-Snowmass and Raggeds Wilderness Areas, Schofield Park serves as the southernmost terminus for the West Maroon Pass Trail.  Schofield Park borders sensitive outdoor research areas utilized by RMBL, as well as National Forest land.
The Rocky Mountain Biological Laboratory's mission is to advance the deep scientific understanding of nature that promotes informed stewardship of the Earth. Of the approximately 300 field stations in North American, RMBL is one of the largest and oldest. The long-term history of in-depth research, in combination with a relatively pristine location and a compressed growing season especially sensitive to variation in climate, provides unparalleled opportunities to document and understand ecological perturbations of global importance.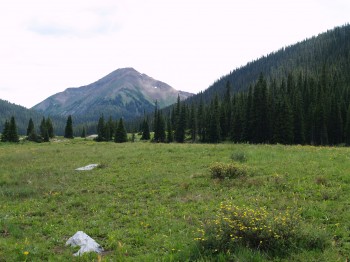 RMBL has been involved in conservation in the area of Schofield Park for over 50 years. They collaborated on their first major project with The Nature Conservancy to purchase approximately 1,000 acres, an area now known as the Mexican Cut Preserve. This was TNC's first project in the state of Colorado and research conducted in the Preserve informed revision of the Clean Air Act, leading to protections for air in the western United States.
"As obtaining permission to work on USFS properties becomes more complex, costly and time-consuming, private inholdings where we can locate experiments and equipment, such as the recently purchased property in Schofield, are becoming an important part of the tools that RMBL uses to facilitate research and education," commented Executive Director Ian Billick.
With the addition of these 1.89 acres, 1% for Open Space has now helped preserve close to 5,000 acres since its inception in 1997. Through the dedication and participation of over 70 local businesses and their customers, 1% has raised over $1.7 million to preserve open space in Gunnison County.