Third Bowl Homemade Ice Cream is the creation of ice cream lovers Kendall and Matt, who wanted to bring fresh, natural, superb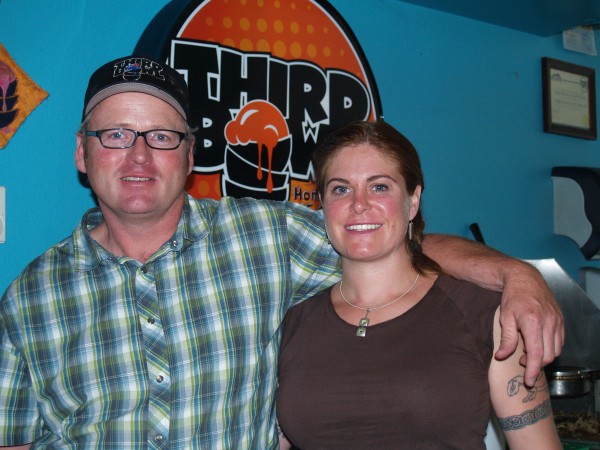 homemade ice cream to the Gunnison Valley, where we live. We started making ice cream at home, started sharing our creations with friends and family, and were overwhelmed with the response we got. With the tremendous support of our top notch product development team Dayla and Harper (Matt's children) we were able to open our shop on June 26th of 2012.​
Third Bowl's vision is to create the best ice cream we can, using wholesome ingredients, from local farms and businesses whenever we can. We strive not only to serve our customers but also to support this amazing community and the people and activities that make it special. We ski, bike, hike, run, fish, skateboard and play here because we think it's the most beautiful place on earth, populated with some of the most wonderful people we've ever met. While some may question the wisdom of opening an ice cream shop in a place that snows 8 months of the year, we are certain that when we start with the best ingredients and take the time do things right, we make ice cream delicious enough to eat in a snow storm! We welcome questions about our product and our process and feedback from our customers.
CONTACT:
403 4th Street
Crested Butte, CO 81224
(970) 349-2888
info@thirdbowlhomemadeicecream.com
http://www.thirdbowlhomemadeicecream.com