The Gunnison Country Shopper Is Published Every Wednesday For Over 39 Years!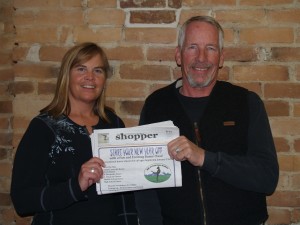 Offering  FREE Personal Want Ads, Paid Business Ads and News
FREE ADS
For Sale, Automotive, Household, Sporting Equipment, Miscellaneous, Lost & Found, Wanted to Buy, Yard Sales, Announcements…
Help Wanted: Free up to 60 words – $6.00 for 60 – 200 Words,
Over 200 words 30¢ per word.
We Must Receive and Approve Your FREE Ads by Tuesday at 10 AM for that week
Go to the "Submit an Ad" page to send us your ad
Business Ads
Real Estate For Sale & For Rent, Services Offered, Firewood For Sale, Business Opportunities, Commercial Business Ads
Business Ads May be Reader Ads or Display Ads
Business Reader Ad Rates
30¢ per word – $5.40 minimum per issue
Payment in Advance is Required
We must receive your Business Ads & Payment by Tuesday at 2 PM to run in that week's paper
News Releases
Printed on a space available basis only.
We must receive your News Releases by Monday at 10 AM for that week
CONTACT INFORMATION
222 1/2
north main . gunnison . colorado 81230 
970.641.3148 phone
970.641.3101 fax