Nearly 80 years ago, scientists at the Rocky Mountain Biological Laboratory began studying the diverse, still-wild ecosystems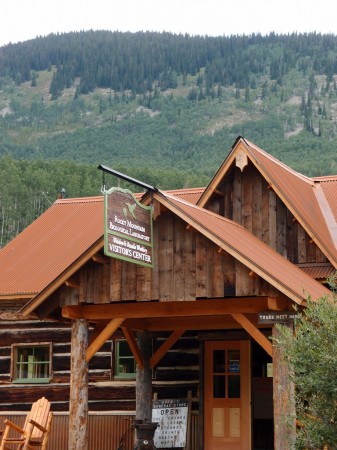 surrounding our high-altitude field station. Back then, terms like climate change, acid rain, and endocrine disruptors weren't part of the vocabulary.
We now know that the global environment is changing. The Lab has amassed data that in some cases spans decades, providing scientists the depth of knowledge needed to understand how the natural world is responding to these changes, and what they may mean for the future.
What began on a shoestring amid the ruins of a Colorado ghost town is now an internationally renowned center for environmental science. The Lab is a crossroads for some of the nation's leading scientists whomentor the next generation of field scientists through hands-on research in a "living laboratory." Learn more about their work on our Web site.
We welcome visitors. You can explore the natural wonders of our mountain through an array of field workshops, including special classes for children.
Rocky Mountain Biological Laboratory
P.O. Box 519
Crested Butte, Colorado
81224
Administrative Phone/Fax: (970) 349-7231
Business Phone/Fax: (970) 349-7481