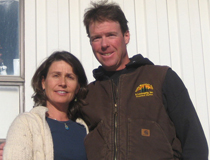 Rocky Mountain Trees and Landscape has a Landscaping Department with the reputation for the highest quality in the Gunnison Valley. We have been installing high end, custom landscapes for over 20 years. We are fully licensed and insured.
Rocky Mountain Trees and Landscaping Maintenance Department offers four basic services; Irrigation System Maintenance, Lawn Maintenance, Flower Bed Maintenance and Natural Area Maintenance (trees, shrubs, natural grasses and weed control). Each service represents a specific punchlist of tasks for each component of your landscape. Please check the services and rates page for pricing.
Rocky Mountain Trees has a full service garden center stocked with a wide variety of the highest quality, sustainable gardening products. Come in and experience for yourself the wonder of the living world.
We are located in the Riverland Industrial Park just south of Crested Butte, South Entrance.
Rocky Mountain Trees & Landscaping
305 Buckley Dr Riverland Industrial Park
Crested Butte, Colorado
81224
Phone: (970) 349-6361
www.rockymountaintrees.com