Third Eye Photography is a bi-coastal, award-winning studio specializing in Crested Butte Wedding Photography, Portraiture and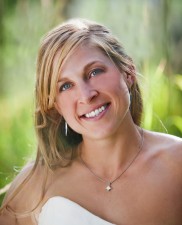 Fine Art. Third Eye Photography offers a unique and creative approach to wedding photography in Crested Butte, creating moments that last a lifetime. Third Eye Photography creates a relaxed, enjoyable and positive environment for all Crested Butte Wedding and Portrait photography, capturing the most wonderful and candid moments.
For the past eight years, Rebecca Ofstedahl has been successfully running Third Eye Photography between Crested Butte CO and the East Coast. Rebecca is anything but your average Crested Butte wedding photographer. Each wedding is treated with care
and creativity not found with other Crested Butte wedding photographers. Your wedding day is carefully crafted to offer one of a kind, unique wedding photography in Crested Butte. Rebecca works closely with you to create captive and creative photos during your wedding day. This Crested Butte wedding photographer does not only offer a specialized experience for you during your
wedding day but also prior and after your wedding to give you a true, start to finish, wedding photography experience.
Rebecca also specializes in Portrait Photography in the Crested Butte area. Her portrait photography style is very candid and relaxed, offering an enjoyable and easy portrait photography experience.
Rebecca is the president on the board of directors of the Artists of the West Elk, Gallery Director of the inAWE Gallery and is a founding member of The Crested Butte Photographers Guild.
CONTACT
Rebecca Susan Ofstedahl
914-548-8078
thirdeyephoto1@gmail.com
http://www.3rdeyephoto.net/