1% for Open Space believes that people target this area for its incredible natural beauty. As a result of that, we also believe that this type of guest or resident is naturally concerned about the environment. We have therefore partnered with two programs who we feel help further the concept of ecotourism.
The Crested Butte / Mt. Crested Butte Chamber of Commerce Think Local First campaign helps drive customers to our local businesses. This is important, to not only support the participating 1% for Open Space businesses, but to also recognize that shopping locally in turn supports and strengthens our own economy.
We are also proud partners and participants in the Office for Resource Efficiency's EnergyWise Business Program. Begin good stewards of the land also means being mindful of our energy waste and how we might reduce this waste.
We encourage all of our businesses to also support the Think Local First and EnergyWise Business programs in their own actions.
Energy Wise Business Program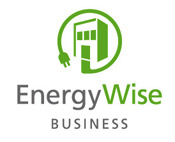 Helping gunnison valley businesses reduce their carbon emmisions and lower their bills.
ORE Partners with the CB/Mt. CB Chamber of Commerce to offer our local businesses assistance in cutting costs and energy usage. Becoming a member of EnergyWise is free, and is as simple as signing a pledge to reduce your energy consumption by 5% in 2011.
Benefits of membership include:
$425 challenge grants towards energy efficient projects for the first 40 businesses that sign up
A FREE Crested Butte Chamber of Commerce membership in 2012 for members that reduce their energy use by 5% in 2011
A FREE (up to $1200) Commercial Energy Audit with the help of Gunnison County Electric Association (for Coop members only)
$1000 star performer awards for businesses that lead the way in carbon footprint reduction
FREE access to GreenQuest, an online tool that helps business owners easily measure and track their energy use
Inclusion on the Crested Butte Chamber of Commerce Website and the ORE website
Inclusion in the ORE Green Business Directory
Hands-on help with applying for the many state and federal grants, tax credits, and rebates available for energy efficiency improvement projects.
Think Local First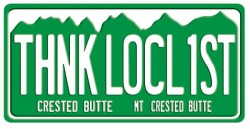 The Mission of Think Local First is to strengthen economic prosperity in the Crested Butte and Mt. Crested Butte communities by encouraging residents and visitors to spend their money in the local economy, while simultaneously making sustainable choices in the areas of economic impact and food and energy consumption.
Our vision is to promote the Think Local First campaign within the community by educating and increasing public awareness about the benefits of thinking local, thus affecting consumers' buying decisions in favor of spending their money in the local economy and making sustainable choices when and where they can.